It seems like everyone is playing this new little mobile app called Pokemon Go recently, and it's not hard to see why: it brings something entirely new to the Pokemon franchise. Instead of sitting on the couch while catching them all, it's you, not the pixelized character on your screen, that's on an adventure to be the very best (like no one ever was). I've had great fun playing the game so far, and I've had some hilarious experiences, like making unsuspecting people really confused and uncomfortable as I walk through Wal-Mart with my smartphone pointed directly at them as I try to catch the Pidgey at their feet. However, I, like many, recognize that the appeal of the game is going to disappear relatively quickly compared to the main-series games. Sure, it may be extremely fun to drive out with your friends in the middle of the night to catch Pokemon in the local park, but will it be just as enticing in two month's time?
Niantic has a great thing going for them with Pokemon Go, and I think the app has the potential to become a must-own game in the franchise. That being said, further expansion on the content of the game will definitely be needed in order for this to happen. Now, I'm sure Niantic knows this, and with the amount of publicity this game has gotten from the Pokemon Company, I'm quite positive that once Niantic gets through the initial launch hurdles they will start planning rolling out more content. Until then, it's really fun to speculate what kind of surprises Pokemon Go has in store for us in the future. Below are the top five things I would like to see added to the game in the future.
Number 5: Expanded "Team" Functionality
Once you hit Level 5 in Pokemon Go, you are able to join one of three teams: Team Instinct (yellow), Team Mystic (blue), or Team Valor (red). With the three legendary birds, Zapdos, Articuno, and Moltres, respectively, acting as the mascots of the teams, once you choose your side you are able to battle Gyms scattered throughout the world and claim them for your team. However, this is the only functionality for teams currently in the game. I think there is so much potential for a feature like this, and I don't think it's being used fully on release. That being said, out of all of the potential features on this list, I think this is the most guaranteed thing to be expanded upon. The game definitely intends for the history and background of the three teams to be mysterious. Just who are Spark, Blanche, and Candela? Why are they fighting against one another? Will we be able to obtain the legendary bird that represents the team we joined through this feature? I am definitely expecting more from Niantic on this.
Number 4: More Geographical Relevance
One complaint from a lot of people living in more rural areas of the world is that Pokemon Go doesn't really give them much to do, which is a valid complaint: Pokemon spawn rates and the number of PokeStops are drastically reduced in these areas. Yes, the point of the game is to go outside and travel around, but some people are reporting that there aren't any PokeStops or Gyms within a twenty-minute drive from them, and that catching any Pokemon at all is very rare. I'm sure this is a huge letdown for players who don't live in cities or suburbs, where Pokemon and PokeStops are plentiful, and I think it's something that should probably be fixed in the future. Personally, I believe that Pokemon spawn rates should be higher in rural and more natural areas, just like it is in the Pokemon world. Likewise, Pokemon should be found less frequently in cities, creating a dichotomy between the two different kinds of locales: rural areas are better for catching Pokemon, while cities are better for stocking up on items and challenging Gyms.
Furthermore, I would really like to see stronger ties between the surrounding area and what type of Pokemon you encounter there. It's already been shown that location does affect the type of Pokemon you encounter somewhat, but in the experience I have had with the game, walking around the large lake outside my relatives' house doesn't seem to yield anything more than the standard Pidgey or Spearow. I think introducing a stricter geographic pattern to finding Pokemon would be interesting, and it would encourage people to get out and travel in order to find that one specific Pokemon they want, but it would also require another mechanic to be introduced…
Number 3: Trading
If the main purpose of Pokemon Go is still to catch them all, then I think trading is going to be an important addition to the game. Some Pokemon in the game seem to be extremely hard to find, only being seen in specific areas, and obviously not everyone is going to be able to travel to the more exotic types of places. Therefore, I think trading Pokemon is going to be a fairly essential addition to the game.
That being said, it also needs to be implemented in a way that doesn't completely defeat the point of the game. You want to make it a meaningful addition to the game, as opposed to it becoming a way for people to collect all 151 Pokemon without needing to leave the house at all. Niantic could make it so that you could only trade with friends, or even with anyone as long as they are within a certain distance from you.
Number 2: Battling with Friends
One of my biggest disappointments with the launch version of the game is the fact that there's so little battling, which has been the core mechanic of Pokemon games since the beginning. Sure, Gym battles can be interesting, but if I'm going to be going around to who-knows-where collecting every single Pokemon that pops up on my radar, I should have ample opportunities to actually use them. Unfortunately, I don't, considering there are very few Gyms that lay outside populated areas. Now, like I said a few paragraphs ago, I don't mind Gyms being found primarily in denser areas, but if Niantic is not going to add more Gyms to rural areas (so as to at least have one or two within a fair range), they should definitely implement Pokemon battling between other people. It gives people more motivation to catch, train, and evolve more Pokemon, which is really needed for people who don't live close to Gyms.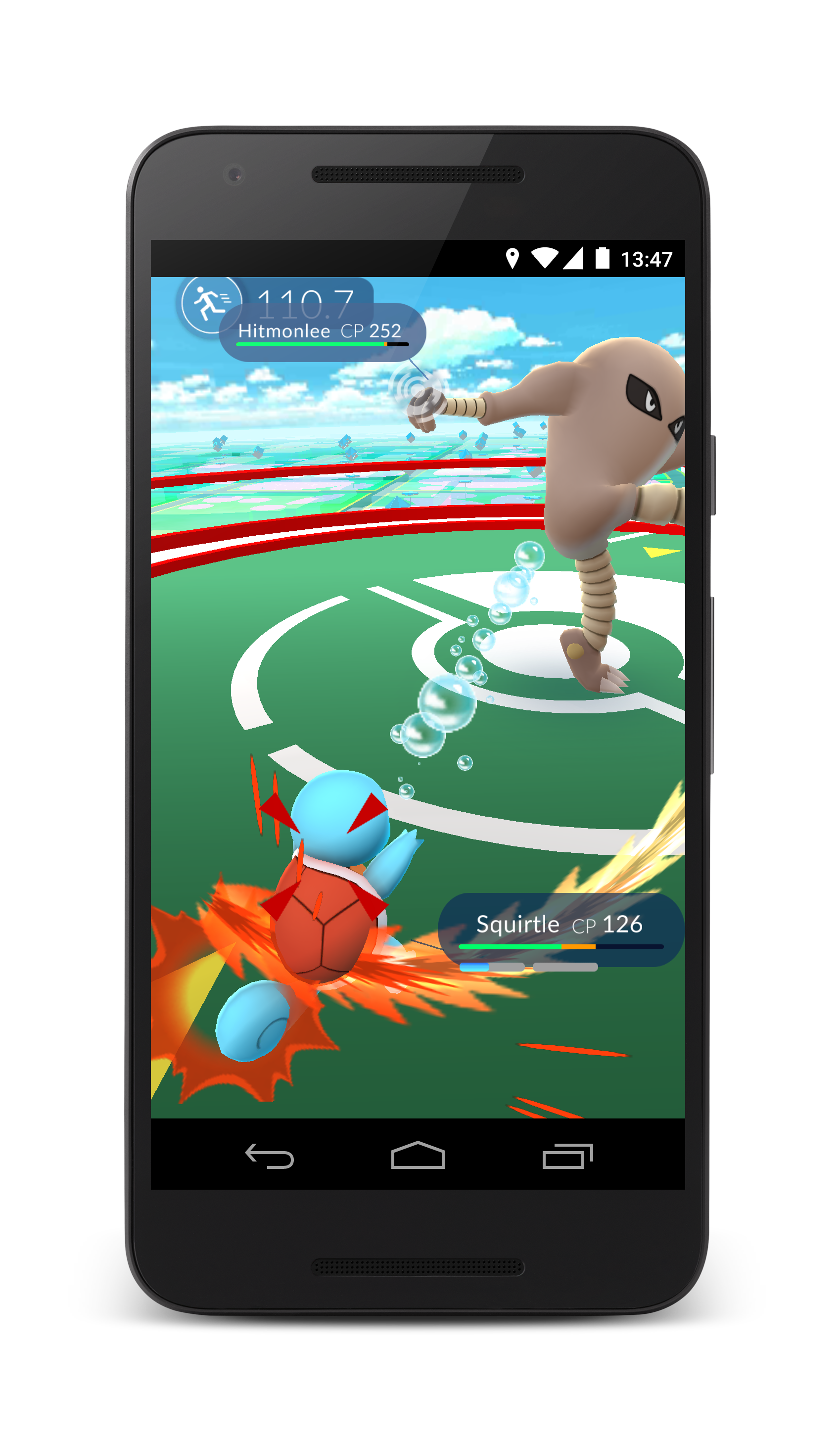 Number 1: More Pokemon!
I feel like this might have been the obvious number one, but we need to add the rest of the 721 Pokemon to the game! Sure, it probably wouldn't work out so well if they were added all at once, so I respect Niantic's decision to only make the first 151 available on launch. However, in order to keep the game fresh and keep people interested as time passes, I think it's incredibly important for Niantic to introduce more Pokemon to the game gradually. They wouldn't even need to introduce an entire generation at once; just a new batch of Pokemon to catch every few months would probably be enough reason for people to come back to the game, if only for a little bit. That's all games like Pokemon Go need to be successful: to continue to get people to come back to their game with new content on a regular and consistent basis.
Pokemon Go is, obviously, available now in the iOS and Android stores in select countries, with global support being actively worked on by the developers.
<!-comments-button-->